Back
Join Episerver E-MVP Allan Thraen and Digizuite to experience the latest must-have DAM system for your Episerver platform
As one of the market leaders in Digital Asset Management, Digizuite has just released a seamless Episerver DAM Add-On. In this webinar, Allan Thraen will cover:
Why having Digizuite™ DAM is the best way to manage your digital assets

The seamless Digizuite/Episerver Add-on

How easy it is to orchestrate customer experiences on your website using the right content
Register for our webinar Tuesday May 28th.
Not able to join the live webinar? No problem! Just register for one of the webinars and you will receive the recording afterwards.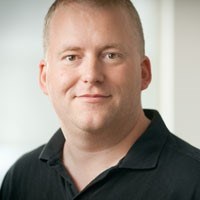 Allan is a freelance Episerver expert and has a unique ability to solve business problems with technology. Prior to freelancing, Allan spent more than 10 years at Episerver Denmark as the Director of Research.
Interconnectivity between online platforms, user experience and AI are all close to his heart. Allan is a natural problem solver and is part of the tribe that uses technology to change the world for the better.
Further questions? Reach out to: marketing@digizuite.com
Questions?
We would love to hear from you.