Back
Odense, May 16th, 2019 – Digizuite, a global Digital Asset Management (DAM) vendor with 18+ years of enterprise DAM software experience, has released their first version of Digizuite™ DAM for Episerver Add-on. The software release follows their recent certification as an Add-on Partner for Episerver, the company transforming digital experiences.
The integration of Digizuite™ DAM and Episerver Digital Experience Cloud™ allows Episerver CMS and Commerce users to search, manage, share and repurpose digital content across multiple channels from a single source, directly from within Episerver. Users can integrate seamlessly with major MarTech tools (CMS, Adobe Creative Cloud, MS Office, ERP, PIM, social media management tools etc.) and other business critical technology.
The new Digizuite™ DAM for Episerver Add-on is designed in close collaboration with Allan Thraen, one of the most skilled Episerver developers globally.
"The Digizuite™ DAM for Episerver Add-on is one of the most comprehensive integrations of a 3rd party software into Episerver's product portfolio I have seen in the market. The combination of a powerful enterprise DAM as a single source of carefully managed binary assets integrated into the heart of Episerver's web experience delivery platform makes an extremely powerful combination. I'm proud and happy to have been part of building it", says Allan Thraen, Partner at CodeArt, Episerver E-MVP and .NET Developer.
"We're excited to elevate the Episerver experience by offering enterprise DAM capabilities to Episerver clients. Our ambition is to help their clients win more business and reduce operational costs by improving asset visibility and life cycle management", says Kim Wolters, CEO, Digizuite.
Digizuite has a strong focus on technological partnerships and currently holds these partnership titles: Episerver Add-on Partner, Sitecore TAP Partner, and Microsoft ISV.
"We are experiencing an increased demand for a global partner on Digital Asset Management (DAM) for the enterprise market. That's why Episerver and Digizuite have decided to form a strategic partnership to enable full-blown DAM offerings for Episerver's end-users. According to Gartner's DAM Market Guide, Digizuite is among the selected, global DAM vendors in the enterprise market. By joining Episerver's Add-on Store, Digizuite allows our enterprise customers to get up and running quickly with the innovative DAM features Digizuite is known for", says Justin Anovick, VP of Product at Episerver.
Besides being available in the Episerver Add-on Store, Digizuite's new DAM Add-on will soon be available in the Episerver Marketplace.


Join Episerver E-MVP Allan Thraen in a live webinar and experience Digizuite™ DAM for Episerver
Together with Allan Thraen we will present the brand new Digizuite™ DAM for Episerver Add-on. In this webinar, Allan Thraen will cover:
Why having Digizuite™ DAM is the best way to manage your digital assets

The seamless Digizuite/Episerver Add-on integration

How easy it is to orchestrate customer experiences on your website using the right content
Not able to join the live webinar? No problem! Just register for one of the webinars and you will receive the recording afterwards.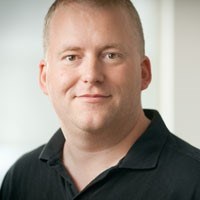 Allan is a freelance Episerver expert and has a unique ability to solve business problems with technology. Prior to freelancing, Allan spent more than 10 years at Episerver Denmark as the Director of Research.
Interconnectivity between online platforms, user experience and AI are all close to his heart. Allan is a natural problem solver and is part of the tribe that uses technology to change the world for the better.
About Digizuite
Digizuite develops innovative digital asset management software, Digizuite™ DAM, for easy search, management, sharing and repurposing of digital files. Everyone can always find and use the right file on the right channel, anytime and from any device. Enterprises use our software as self-service brand portals, video portals and content hubs for high-quality brand experiences, while simplifying digital collaboration.
Digizuite is trusted by 500.000 users across North America, Europe and Australia for easy digital collaboration, digital asset governance, and brand compliance. Over 100 enterprises and organizations trust Digizuite to manage their rich media content and digital transformations.
Questions?
We would love to hear from you.