One place to manage all your digital assets
Looking to reduce content creation costs? Boost operational efficiency when managing marketing materials? Reach brand consistency across channels? Get a faster time to market? You've come to the right place. Our Digital Asset Management (DAM) software makes it easy to manage, share and repurpose digital assets on your website and on many channels - all from a single source. Anytime and from any device. We call it content self-service at your fingertips. Digizuite™ Media Manager is recognized globally by leading analysts for its ease of use, state-of-the art UX/UI, and outstanding support from our professional services team.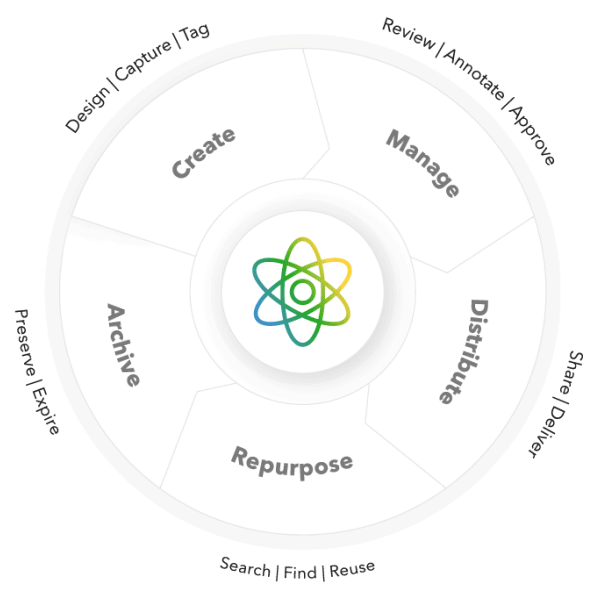 Control the entire life cycle of digital assets
Digital Asset Management is the only way to govern the whole content value chain - from production and approval to distribution and reuse. You are in total control of where and when digital assets are used. You can even replace, withdraw or let them expire once they've served their purpose. Digizuite™ Media Manager makes it all happen with ease.
Manage brand assets effortlessly
It's easy to manage millions of digital assets (videos, images, graphics, logos etc.) in the format and quality of your choice. Digizuite™ Media Manager transcodes and resizes digital assets for all screen sizes to give your end-users the best experience on your website. Whether you're using Episerver, Sitecore, or other MarTech tools, our open API enables automated workflows across systems.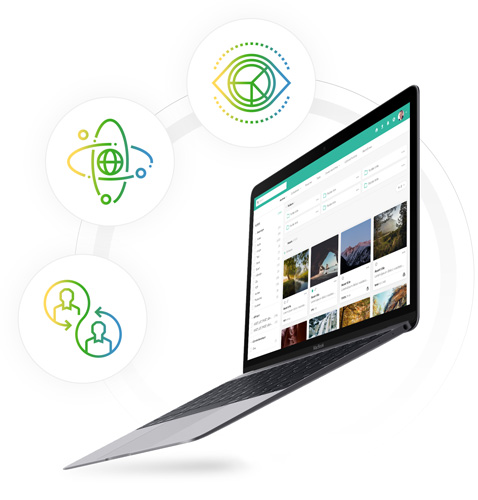 Share content with
the right people
A single source for digital assets gives you the power to publish relevant digital content quickly on customer-facing digital channels. Your website, brand portal, video portal, CRM, and PIM etc. are always connected to our DAM software.
Collaborate on brand assets across teams
Everyone always has fast access to new and approved brand assets. Without having to leave the platform of their choice.
Cutting-edge DAM features
Reuse content continuously
Looking for images from last year's summer campaign? All digital assets in Digizuite™ Media Manager are enriched with relevant metadata. Our powerful search engine makes it easy to find the content you're looking for in a few seconds, anytime you need it. And you can reuse it again and again.
You have the power of all digital assets
When your branding materials have served their purpose, you can set up expiration dates for specific digital assets. You can retract any digital assets that are published on your website, or simply archive them. This helps you secure governance and compliance with legal regulations, including GDPR.
Watch how we've simplified Digital Asset Management
Curious to see more?
We would be happy to give you a grand tour of our Digital Asset Management software.
Schedule an online demo where you can ask all your relevant questions and find out exactly how we can help your team become efficient and help transform your business digitally.
We look forward to hearing from you!
In the cloud
Enjoy high levels of flexibility in your operating environment
Collaboration
Designed for enhanced collaboration and easy usability across all devices
Rights management
Access and permission control for secure collaboration
Automated workflows
Get automated workflows for easier content sharing and repurposing
Security first
Your security and peace
of mind are our highest priority
Integrations
Compatible with all major software systems through an open API