Get access to digital assets in Adobe CC (InDesign, Photoshop and Illustrator)
Make creative processes more efficient with the Digizuite™ Adobe Creative Cloud Connector that gives you fast access to your digital assets wherever you are. Update your creative work and all changes will be saved in Digizuite™ DAM.
Back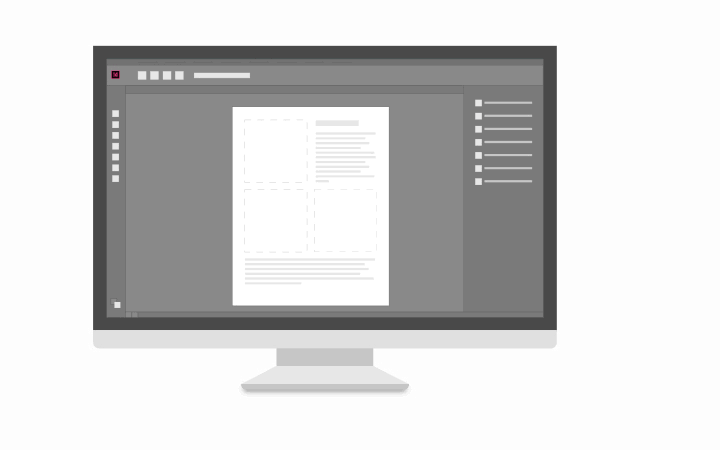 All digital files at your fingertips
• Direct access to digital assets from Digizuite™
• Browse or search for assets by using keywords
• Switch between High-Res and Low-Res in InDesign
• Always work with the most recent version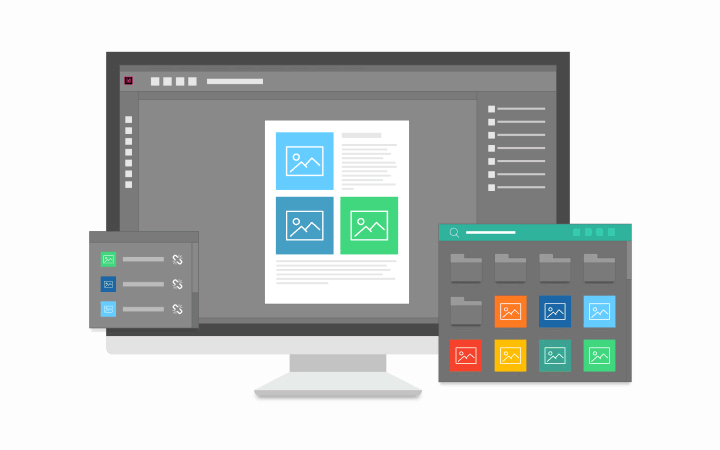 • Link to assets right from your InDesign document
• Edit, save, upload and download digital assets
• Automatic updates of modified digital assets
• Create new versions or overwrite digital assets in Digizuite™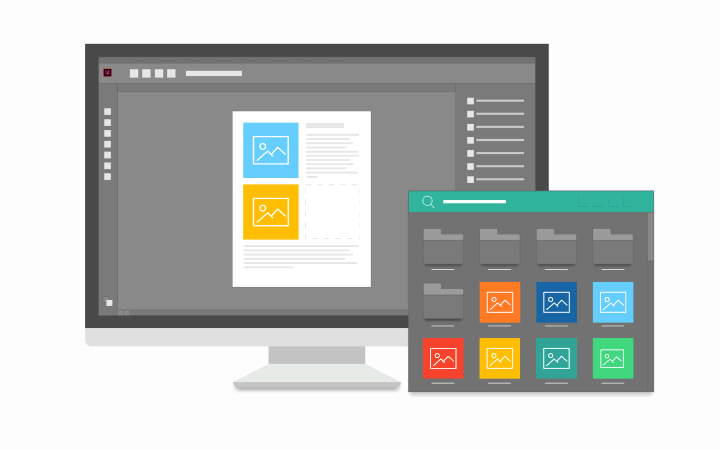 Seamless collaboration in the creative process
• Send an InDesign file to anyone with access to Digizuite™ and all links will be included
• Access digital assets in compliance with user rights in Digizuite™
• View embedded metadata in Adobe Creative Cloud
Welcome to your new, optimized creative workflows
You can say goodbye to the old way of working with creative processes. The Digizuite™ Adobe DAM Creative Cloud Connector gives you fast access to your creative work wherever you are. You can search, edit, upload and download images and graphics directly from Digizuite™ DAM in your Adobe Creative Cloud applications (InDesign, Illustrator, and Photoshop), without having to leave your Adobe environment.
Creative departments will find this seamless integration as an enabler for easy and smooth collaboration on Adobe assets. By using our digital asset management software, Digizuite™ DAM, you can be sure you're working with the most up-to-date files and can avoid the risk of costly rework. All files are uploaded centrally and assigned metadata and tags to make it easy to find the right file. And to ensure that files are always used correctly, they are assigned user rights. All of which means less time searching for material and more time to be creative.
Find out more about the Digizuite™ Adobe Creative Cloud Connector
We're ready to talk.
In the cloud
Enjoy high levels of flexibility in your operating environment
Collaboration
Designed for enhanced collaboration and easy usability across all devices
Rights management
Access and permission control for secure collaboration
Automated workflows
Get automated workflows for easier content sharing and repurposing
Security first
Your security and peace of mind are our highest priority.
Integrations
Compatible with all major software systems through an open API